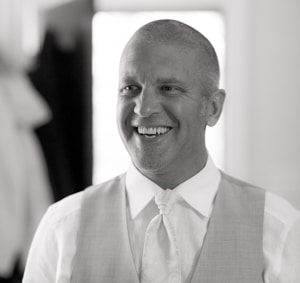 ---
Ewan Lilford
Estimating/Project Management
Ewan Lilford is the president and founder of Kelowna House of Floors Ltd. Ewan was born in Rhodesia (now Zimbabwe), and lived on a 7th generation family farm until 1978 when his family relocated to Canada where they continued to farm livestock. Throughout his childhood and University he excelled in sciences, math & business. From a young age Ewan was mechanically inclined and had a passion for motorcycles, woodworking, construction and anything that involved fixing, repairing and organizing things. He had two successful businesses in the custom motorcycle industry before moving on to the commercial and residential flooring industry. He opened his own business under the name Stone Valley Tiling and within a short period he gained a reputation for great attention to detail, solid work ethics and dedication to excellence in customer service. Again, he excelled on the tools of the trade and had the business acumen and desire to expand his career into flooring sales in 2013 where he has built an unyielding client portfolio in the commercial and residential construction communities. With this experience, he found great satisfaction working on larger scale construction projects where he could express his natural ability to project manage and ensure client satisfaction. He is the proud recipient of numerous CHBA Silver and Gold Tommie Awards.
---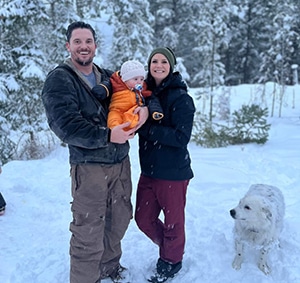 ---
Mike Boyle
Estimating/Project Management
Mike Boyle moved to Kelowna in 2000. He finished his high school diploma at Okanagan Mission High school. After various small jobs during high school he decided to pursue a career in carpentry upon graduation. He attended Okanagan Collage where he obtained his Red Seal Certificate in carpentry. After working for various large builders throughout Kelowna he decided to expand the relationships he had gained and started his own residential building company. This avenue was rewarding for three years when he was approached by a builder to become a site Superintendent with their company. Mike carried on his construction career for the next 10 years working for various builders eventually becoming project manager for Bachelder Construction. After much deliberation, he decided to change paths and began looking for other avenues to develop his career, this is when he met Ewan Lilford. Mikes favourite part of his construction career was the personal relationships he developed throughout the builds, so sales and project management together with the Kelowna House of Floors team was a perfect fit.
---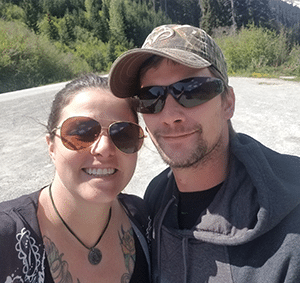 ---
Julie Masse
Sales/Project Manager
Julie was raised in Victoria BC, where she worked as floor installer alongside her father and others learning the trade. In college Julie took courses in Hotel and Restaurant business administration, as well as professional baking. She is a regular scholar as she thoroughly enjoys furthering her education. In 2004 she started her journey into flooring accessories and technical support which has led to a diverse and fulling career. She then moved to the Okanagan in 2014 to continue her career in flooring. Through the course of Julie's professional career, she has worked in installation and distribution for commercial projects, new retail and renovation projects, as well as warranty claims and more. Having over 25 years of experience in the Flooring Industry, Julie is still very passionate about the industry, and prides herself on providing excellence in customer service. Her devotion, tenacity, attention to detail and extensive technical career makes her a unique asset to any project. She loves to learn and find solutions to any problem life throws at her. When she's not working, you would find her in the mountains, playing sports and all-around loving life with her family and friends.
---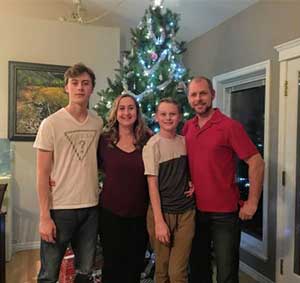 ---
Blair Hansen
Warehouse Manager
Blair moved to Vernon from Williams Lake after graduating high school there and attended Okanagan College. He has been an Okanagan resident for 34 years. For the last 13 years he has been involved in flooring installation, warehousing and trucking. He has been married to Maria for 24 years whom he met in Vernon playing sports. Blair has two wonderful teenage sons, Matthew, 17 and Adam, 14. Blair has been working at KHOF since July of 2018. As our Warehouse Manager he has a busy, demanding position, but somehow he always manages to bring a peaceable presence to whatever situations are going on around him.
---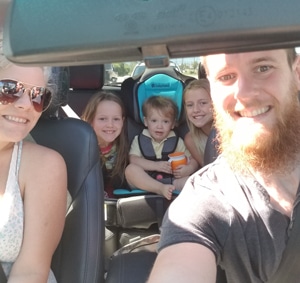 ---
Matthew Inman
Sales/Project Coordinator
Matthew Inman grew up in the Okanagan where he has lived his whole life for the most part. He did his stint up north, which he would not recommend. He and his wife Melissa got married in 2018 and have three children, 1 boy and two girls. Most of his working experience is in sales however he loves working with his hands and building fancy things. He has a little flooring background as his dad has been in the industry for the better part of 35 years. He started with Kelowna House of Floors in April of 2022, and he is very excited to be a part of this team.
---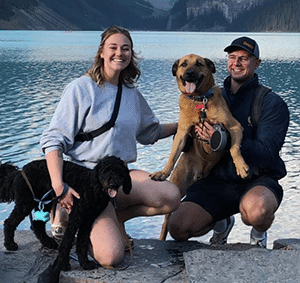 ---
Alfie Button
Sales/Project Management
Alfie moved to Kelowna in 2019 from wet and windy South London, where he graduated with an undergraduate degree in International Business from the University of Manchester. Alfie was first introduced to flooring through warehousing, swiftly moving into retail sales where he was able to consolidate his skill set. Quick witted, highly skilled and someone who always writes his own bio, Alfie's positive attitude and drive for excellence appear to be a great fit for the company. In his free time, Alfie can be found travelling with his family, watching football and advocating the use of cold exposure.
---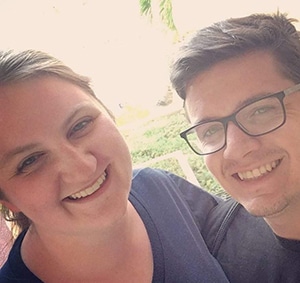 ---
Hope Good
Admin. Assistant/Purchaser/Project Coordinator
Hope moved to Kelowna in 2022 from the frigid depths of Ottawa, ON, where she attended Carleton University and eventually met her lovely husband. She graduated with a Bachelor of Architectural Studies with a specialization in Conservation and Sustainability, so she knows very well that buildings have floors. Her education combined with her previous experience in the construction warehousing/logistics industry give her a strong understanding of the project development process. In her free time, she can be found volunteering with the local rugby club (Kelowna Crows), obsessing over her ferret Timothy, and dreaming about Heritage Conservation. In her current role, she supports everyone in every way she can.
---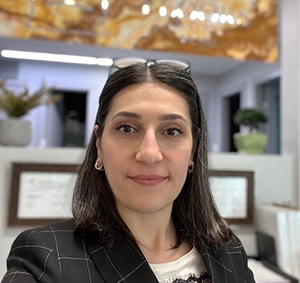 ---
Dilan Adibelli
Accounting
For any of your accounting needs, both Payable and Receivable, Dilan is always happy to assist.